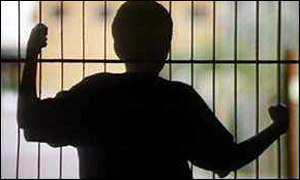 No, really, I'm not — but now I even have the documents to prove it. For certain jobs in the United States – like teaching and pretty much anything to do with kids – you need to undergo a background check, or, rather, your potential employer is obliged to run a background check on you in order to verify that you're not a convicted felon with a history of molesting kids.
And in some countries – like, say, Rwanda – you need to present a clean criminal record from your home country when you apply for things like a medical license or press credentials. Since my wife and I will soon need one of each of those, respectively, we recently had to get ourselves checked out.
In Vermont, this sort of thing is handled by the Vermont Criminal Information Center, and it's a very efficient and convenient service. You go online, decide how ambitious a search you need, and how fancy the resulting document needs to be (for international travel it's useful to have lots of shiny stamps and stickers on the document, so you go for the deluxe package), fill out the relevant pdfs, get a money order for the right amount, get your application notarized if you need that (love our local bank for providing that service gratis), and send the whole thing off to Montpelier. A week or so later, you'll have your shiny document (well, of course, if you have a criminal record, your mileage may vary).
It's really not that difficult. However, rumor has it we may also need to show up with some kind of official finger print record, but I'm still not sure where we'd get those done…